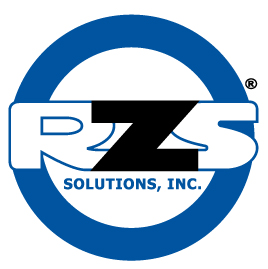 Thanks!

For taking the time to visit the RZS Solutions home page. If you don't find the information that you are looking for, please send us an email or call us so that we can answer your questions.

Our Mission

To provide unparalleled Products, Technical Assistance, and Services to people and companies involved with the Municipal, Industrial, Governmental, and Commercial Life Safety, Security, and Transportation markets.

RZS Solutions was formed to provide specialty products and services to a select group of customers.

Drawing on over forty years of experience in the Traffic Control, Fire Alarm, and Security Systems Integration industries, the company philosophy is to consistently exceed the customer's expectations. This is accomplished by providing products and services of the highest quality in accordance with our commitment. Utilizing expertise from companies and associates throughout the United States, it is our mission to partner with both our suppliers and our customers to deliver win-win solutions. Personal relationships, knowledge, commitment, honesty, and our reputation are the most important assets that we have. We have been working with many of our customers, employees, and suppliers for over thirty five years. We'd appreciate the opportunity to work with you to demonstrate how we can work together to accomplish your objectives.

The bottom line is we do what we say we'll do. On time. Within budget. No stories. No excuses. Please call us to see how we can work together on your next project.

Send mail to the webmaster with questions or comments about this web site.

People & Technology to Solve Problems

New York State Contractors License 12000252313



40 Saw Mill River Road
Hawthorne, NY 10532-1535
Phone: 914-347-7331 Fax: 914-347-7341

©
2013 RZS Solutions, Inc.

Welcome To Our Website.